Words of Wisdom from The One Grooms
As you may have heard or seen in our new issue of The One, our theme was Grooms! We featured several articles pertaining to grooms and how they can be involved in planning their wedding, how to stay fit, advice about tuxes, and words of wisdom for future grooms. Here is our Words of Wisdom section featured in our magazine! Thank you to our grooms who contributed their words of wisdom and all of those who help our magazine be successful!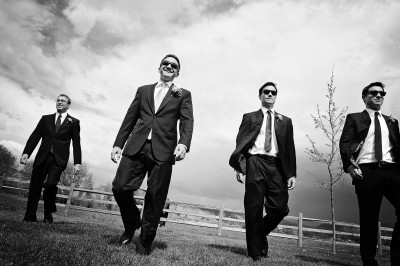 First of all I'd say be involved, but only as much as she wants you to be. Remember, also to be understanding and always listen. The planning can be very stressful for the bride. I think our biggest challenge was staying within our budget. Setting a budget and sticking to it is very important, both short term and long term. For us, a big part of making our marriage last is respecting each other. Treating each other with respect, especially during tough times, is a big key to making our marriage work. My advice for a groom about to be married would be not to worry about pleasing everybody. Make your future wife happy, especially during this stressful time. It is the most important thing. Not everybody is going to agree with your planning, but the bride's opinion is the one that matters the most!
-Oscar Medina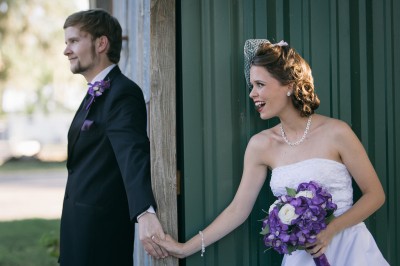 We love it when there is an exchange of gifts. This can be very emotional and sentimental time to have on video. If you choose to not see one another before the wedding, you can send over a piece of your heart. The best gift we have seen is when a bride took classy photos with the groom's collection of classic guitars and had a book presented as a wedding day gift. He loved it.
-Derrick Perrin with Big Box Pro Wedding Video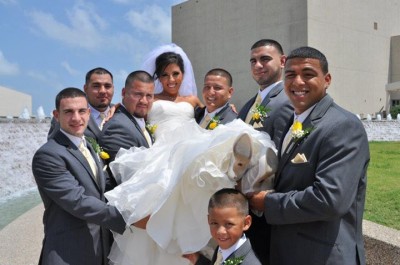 Don't "count the days" and don't worry about making everybody happy. Your wife is the only person whose happiness matters and you'll be celebrating your one-year anniversary before you can even blink. Do everything you can to make your wedding the way she wants it to be. Her opinion is the only one that matters. (If she asks for your opinion, be candid but remember that (a) she might not agree with you and (b) her opinion still matters more.) Protect your wife by standing up to your parents and in-laws-to-be when necessary. If they hold "I'm paying for this" over your heads, that's not fair. Threaten to elope. Hire a good wedding planner. A good planner will make your jobs so much easier. The best task for me was getting to pick and/or approve of 100% of the music. Tip: Unless you enjoy bad music, interview your DJ before your hire him.
Make it last. Don't ever go to bed angry. Don't worry about winning an argument. Don't worry about convincing her that you're right. Don't let your pride escalate a prolong an argument. Be quick to forgive her and be quick to ask forgiveness.
-Spencer Bruenig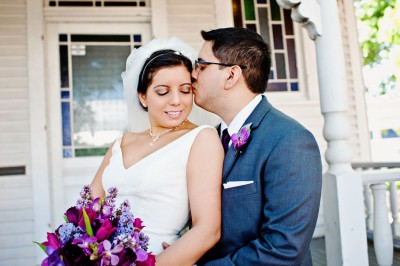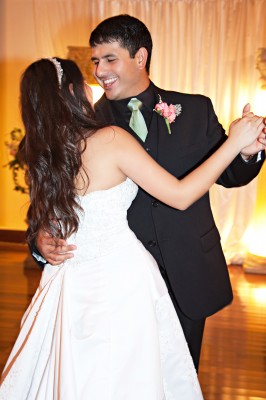 Where can you get a copy of The One? Click here to see our distribution locations! We are doing our best to distribute magazines this week!
Sincerely, 
Monica B. Trevino
Sales, Marketing & PR/blogger