St. Patrick's Day Mood Board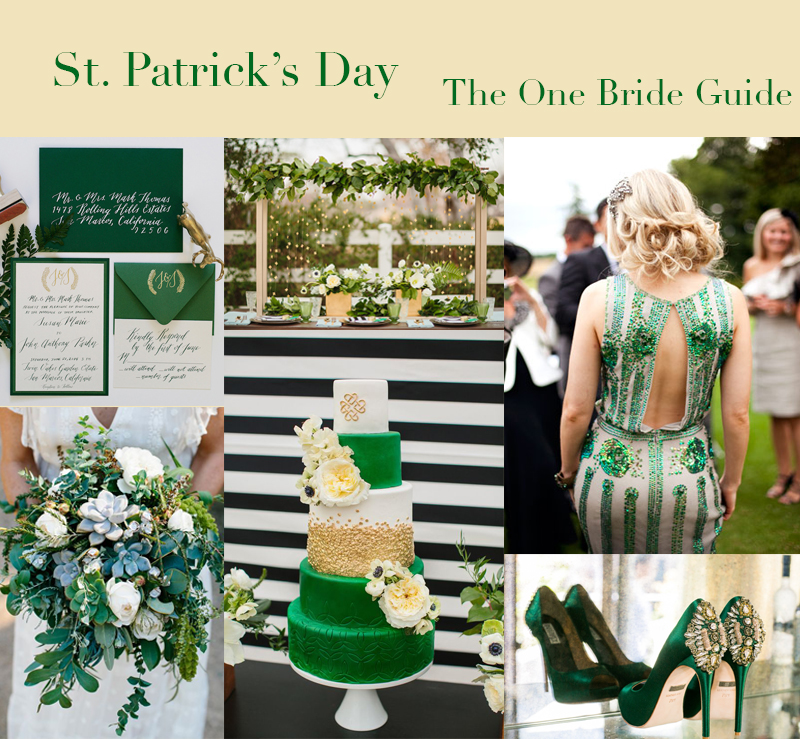 St. Patrick's Day is a holiday that honors the work of Saint Patrick and the Irish culture in general. We often celebrate St. Patrick's Day by wearing our favorite green outfits and attending festivals in our city. A lot of couples with Irish heritage might choose St. Patrick's Day to get married or have a St. Patrick's day theme.
A beautiful emerald green color paired with gold would be a beautiful color scheme for a wedding. Not to mention how a green wedding dress would look on a bride walking down the aisle! I honestly never thought about a green wedding dress. But the color is so beautiful and bold that it just works!
What are your thoughts on a St. Patrick's Day Wedding?
Your Bridal Trends Blogger,
Ashley
Photos via Ruffled, Caught the Light, The Every Last Detail, Ruffled, Bridal Musings