Sapphire Engagement Rings
If you were born in the month of September, then a Sapphire engagement ring is a dazzling alternative to a diamond ring. It's easy to get lost in the beauty of the dark blue hue, but did you know that sapphires can come in virtually any color except red?
Sapphires are considered the second hardest crystal known to man after diamonds. They also represent faithfulness and loyalty. What a perfect gemstone to seal the deal to a beautiful relationship!
Check out my sapphire engagement ring picks below!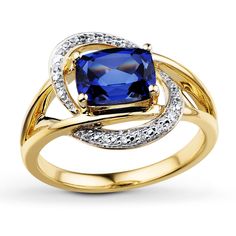 Your Bridal Trends Blogger,
Ashley
Photos via Jared, Ken and Dana Design, Ken and Dana Design, Mociun, Mociun, Brilliant Earth, Jared