Glam Purple and Black Mood Board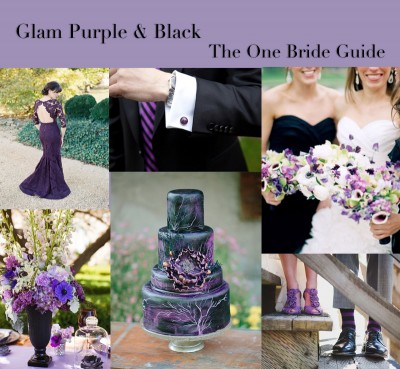 Since Halloween is just around the corner, I thought it'd be perfect to do a mood board for this holiday! Instead of doing orange and black, I thought about doing something a little more glamorous. Purple and black are great colors for a Halloween themed wedding. You can either play up the spooky card like with the cake for instance or more traditional with beautiful purple flowers for centerpieces and decorations.
The groom can even get in on the fun as you can see above with the purple ties and socks!
These colors are also great for fall without being the typical shades or orange or browns.
Would you use this color palette for your wedding?
Your Bridal Trends Blogger,
Ashley
Photos via Wedding Chicks, Green Wedding Shoes, Green Wedding Shoes, Bridal Musings, Grey Likes Weddings, Mod Wedding