Cream Moodboard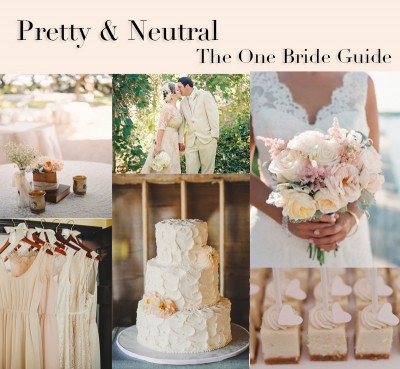 A neutral cream wedding can be so refreshing especially in this hot summer weather. I am one who has always been drawn to color so a simple color palette like this isn't exactly my cup of tea but I can definitely recognize its' beauty. Even though the color palette is so simple, in the end it makes for a beautiful experience.
Some popular accent colors for this color palette are blush pink, gold, and peach! I think gold is a great choice especially if you want to add some glitz to your wedding.
Would you choose this color palette for your wedding?
Your Bridal Trends Blogger,
Ashley
Photos via Wedding Chicks, Bridal Musings, Wedding Chicks,