Cinco De Mayo Wedding Inspiration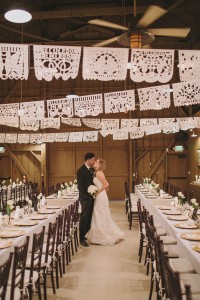 Happy Cinco De Mayo everyone! It's that time of year where you start to see all your friends dress up in sombreros and fake mustaches while proclaiming their love for tequila. However, the Mexican culture is so much more than that. If you associate anything with the Mexican culture, I hope it is love and understanding of this complex group of people who are not just caricatures.
This vibrant culture is one that we see all the time especially living in South Texas. There is no wonder why some couples choose to have hints of a Mexican theme in their celebration. There were so many photos for Mexican themed wedding that it was hard to choose for this blog post!
Check out these Mexican themed weddings below!
Would you have a Mexican themed wedding?
Your Bridal Trends Blogger,
Ashley
Photos via Anna Delores Photography, Style Me Pretty, Ruffled Blog, Green Wedding Shoes, Ruffled Blog, Ruffled Blog, Ruffled Blog.