Best Things to DIY & Best Things to Leave to the Professionals!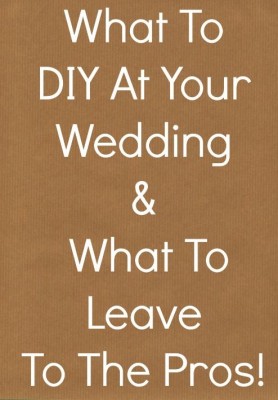 Today on Pinterest, I found this great blog that is about "DIY Weddings" and also what to leave to the professionals when it comes to planning your dream wedding. In today's society, "DIY" is becoming so popular with sites like Pinterest and people starting their own creative blogs sharing great ideas that anyone can manage on their own. This is great for saving money but you want to make sure that you know exactly what you are doing, especially if you are not the best creative person out there. You wouldn't want your dream wedding to have issues arise, especially the DIY crafts and items that you might have at your wedding. Take a look at this blog Rustic Wedding Chic and learn about what items and ideas you can "DIY" and items that you should leave to the pros!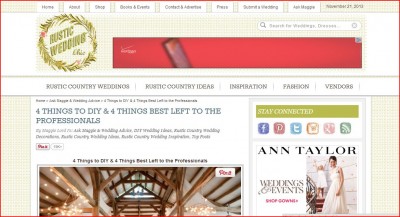 If you have ideas of your own for "DIY" crafts for weddings or any other events, please share them with us! We love hearing and seeing new ideas that we can share with our followers and future brides! Thank you!
The October issue of The One is currently on stands! Please pick up your copy of The One today! Click here for the distribution locations in your local area! 
Your Trendy Blogger
-Monica B. Trevino