Heritage Place Venue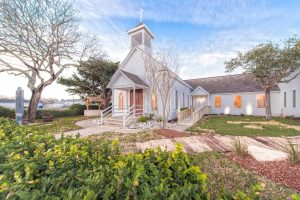 Heritage Place Venue is located in Rockport Texas a small town on the Texas coast nicknamed "charm of the coast" because of Rockport's quaint setting, beautiful beaches and amenities which would charm anyone looking for a destination wedding to share their special day with family and friends. Heritage Place Venue is a place that can create that dream wedding with its amenities and attention to details.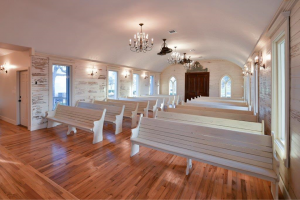 Heritage Place Venue formerly home to St. Peter's Episcopal Church has been purchased by JR Gimler and Dennis and Anna Marbach to continue the tradition of the "little white chapel" as St. Peter's Episcopal as done since the 1800's. If this is one of your dreams to get married in a "little white chapel" Heritage Place Venue is where you want to be.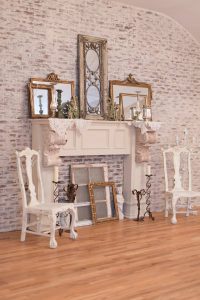 Heritage Place has a chapel attached to the venue and we love the shiplap white washed walls and Boho chic and white accents throughout the venue. A full-size kitchen and reception area are showered with natural light as large windows surround the venue. If you are interested in getting married under the enormous majestic live oak there is a special outside wedding package just for that too. Anna has wedding packages that provide a bridal suite, a groom's suite, and honeymoon suite with overnight packages for the start of a dream honeymoon. Find all packages on Heritage Place website www.heritageplacerockport.com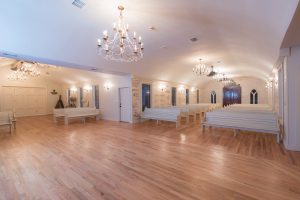 Heritage Place opened January 2017 but was damaged in hurricane Harvey. Anna said it was really difficult to see the venue damaged, especially the roof from the neighboring business crashed through the top of her newly renovated venue. Thankfully, Anna and Dennis are very handy, and have gotten the venue back up and running to service destination weddings, local weddings, anniversary parties, corporate parties and special gatherings. This historic chapel is not affiliated with any specific religion.
Please contact Anna for more information at events@heritageplacerockport.com or call her at 361-790-6125.
Photos: Maria Nesbit Fine Art Photography