ARIANA GRANDE'S RING COST HOW MUCH?!
The "Break Free" singer was spotted backstage at the recent iHeartRadio Wango Tango by AT&T at Banc of California Stadium on June 2, 2018. She walked the red carpet at the iHeart Wango Tango concert with a baggy shirt covering up her hands, but during her performance people couldn't help but see some bling on that certain finger.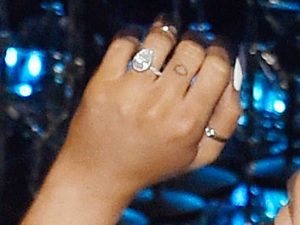 Rumors have been sparking that she and Pete Davidson of SNL are engaged after only one month of dating. They both have yet to confirm if the rumors are true, but this big pice of jewelry has us thinking it is!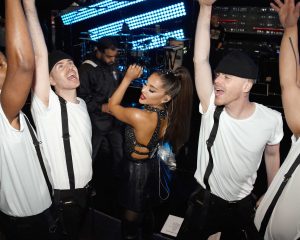 Multiple media outlets, such as US WEEKLY and PEOPLE have confirmed their engagement through multiple sources. With one source saying that the couple revealed the news to their friends at Robert Pattinsons birthday party. "It's a recent engagement. They're just two people who found love quickly and make each other happy all the time," a source shared with People.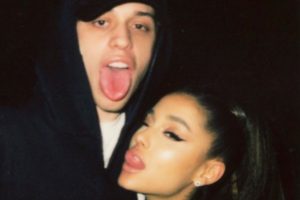 It's reported that the ring cost Davidson a whopping $93,000! According to TMZ, Grandes ring was custom-made by a designer Greg Yuna in Manhattan. The pear shaped beauty is surrounded by halo of small diamonds. The couple is currently celebrating their engagement at Disneyland!