22 Best Date Night Movies!
Order a pizza, buy your favorite wine, and get cozy because tonight is date night in! What a better way to spend with your significant other than snuggling on the couch together. We know that searching for a movie on Netflix or Hulu can get exhausting so we wanted to make this easy and fun for you. We narrowed down some of our top 22 romance movies for you to watch.
1. P.S. I Love You:  A widow sadden by her husbands loss finds warmth in a series of task that her husband left her to do before his passing to help her transition with his loss. (Get your tissues out because it's a tear jerker)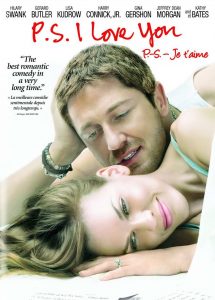 2. Sweet Home Alabama: Romantic comedy about a New York fashion designer who goes back home and runs into her first love.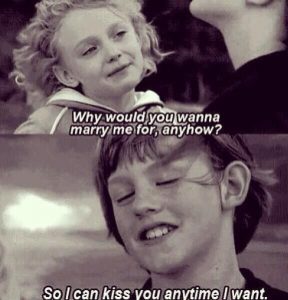 3. The Five-Year Engagement: This is the perfect movie for the couple who isn't rushing into getting married right after the engagement. This movie shows all the ups and downs of a relationship but working through it all.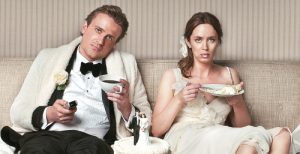 4. 500 Days of Summer: If you're a indie music buff and love IKEA then this is the perfect love movie for you. Staring Joseph Gordon-Levitt and Zooey Deschanel this quirky romance is too cute for words.
5.Walk the Line: Who doesn't love Johnny and June! Johnny Cash (Joaquin Phoenix) falls for June Carter (Reese Witherspoon) on their way to stardom.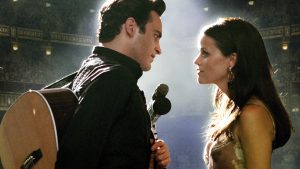 6. The Vow: Romantic drama based on a true story about a married couple who had the perfect life until it all shatters during a car accident and Paige (Rachel McAdams) forgets her husband Leo (Channing Tatum). Leo tries a series of things to get his wife to fall back in love with him.
7. Warm Bodies: A very unexpected love between a zombie and human during a plague that divides the world. What a perfect compromise!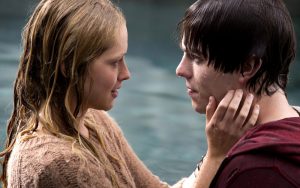 8. Pitch Perfect: It's not your typical romance movie, but two people do fall for each other. If you two love music and want something to sing along with then we highly recommend this movie. It's funny and the music scenes are a plus!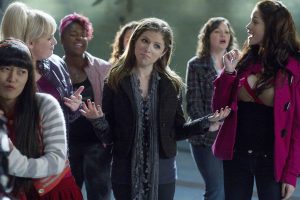 9. Love Me If You Dare: Best friends create a game with outrageous dares that they continue until they are adults. This movie is in French, but there are captions and its worth it!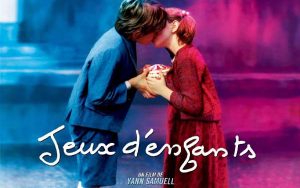 10. A Walk to Remember: A coming of age story about two very unlikely people who fall in love under a series of tragic events .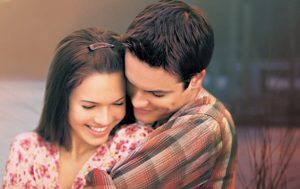 11. Carol: Two women with completely different backgrounds unexpectedly fall in love with one another. A forbidden romance that will make you weak to your knees.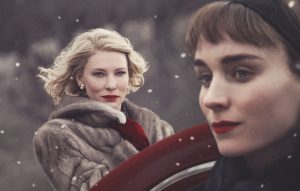 12. Scott Pilgrim vs. The World: Scott Pilgrim meets the girl of his dreams and has to fight off multiple ex's to win her love. It's a love movie with a ton of video game references.
13. The Proposal: A high-powered boss faces deportation and uses her assistant to help her not get deported. It's one of the most dysfunctional love stories there is, but defiantly a favorite.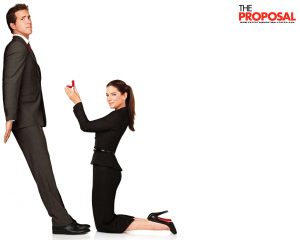 14. The Notebook: Two teens from opposite worlds fall in love during one of the best summers of their life.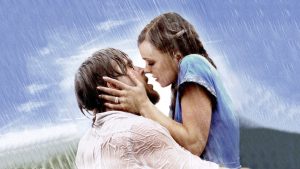 15. Slumdog Millionaire: An orphan from the slums looses the love of his life and is fortunate enough to end up India's Who Wants To Be A Millionaire and reconnects with his love.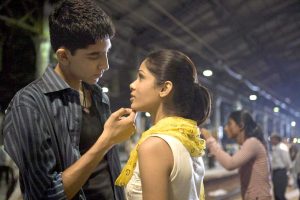 16. A Knights Tale: A young squire (Heath Ledger) pretends to be knight and competes in a jousting tournament and wins, which turns his life around and meets a princess who he falls for.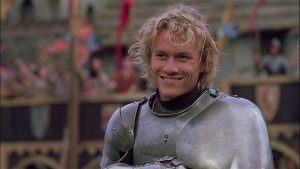 17. Say Anything: Classic teenage high school love story of awkward bad boy who falls for the valedictorian.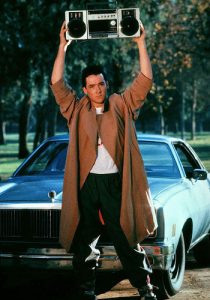 18. Beauty and the Beast: We all know this story, but the remake is absolutely phenomenal!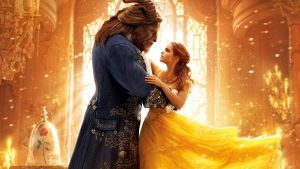 19.  Just Friends: High school student falls in love with his best friend, but she only saw them as friends. Ten years later the meet and rekindle their friendship.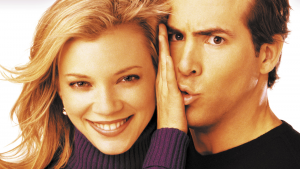 20. 50 First Dates: A simple love story of a man who tries to get a women with short-term memory loss to fall in love with him every single day.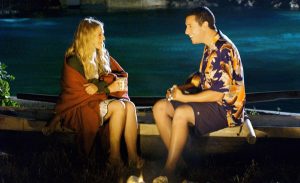 21. Cruel Intentions: If you want a more a sexy movie night then watch this movie! Its filed with surprises and it a classic 90's movie.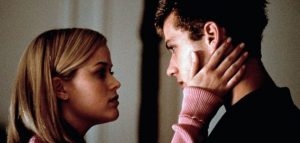 22. Silver Linings Playbook: If you think fighting about a movie night is bad then watch this movie. It's a quirky love story that has Jennifer Lawrence and Bradly Cooper (Need we say more)