Padre Ryan Photographic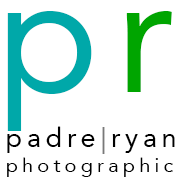 Padre Ryan Photographic is one of our newest advertisers in The One Bride Guide. You may have seen this photography business on Facebook, or in a wedding spotlight in our February issue.  Padre Ryan Photographic offers you unique, high contrast, full of color photos with natural light whether it is for your engagement photos, bridals, wedding, special event, landscapes and more! Padre Ryan Photographic is not just a photography business; they offer videography, event planning, photo booths, disc jockeys and wedding coordination!
If you are searching for a photographer and a videographer, Padre Ryan can simply do both! Or if you want to add a photo booth, and of course higher awesome entertainment, Padre Ryan Photographic can take care of all of your needs. We highly suggest you give this business a call to learn about their available packages!
720 Buffalo Street
Corpus Christi, Texas 78418
www.padreryan.com
361-288-8352
The One Bride Guide Team