What to Wear for Engagement Photos
A lot of couples are extremely excited when they book the photographer for their engagement photos. Then that excitement might turn to panic when they wonder what should they wear for their pictures that ALL of their family members and friends are going to see.
Well don't worry because I came up with some tips that will help you figure out what to wear for your engagement photos!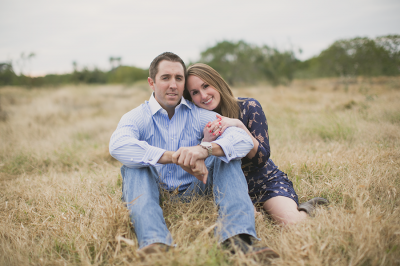 4 Tips for everyone
1. One main thing is to make sure you iron your clothes beforehand. Wrinkles tend to look really sloppy and they're really hard to edit out in pictures.
2. Make sure your nails are nicely trimmed (this goes for the guys too)! If you plan on getting close ups of the ring or some cute hand holding, it's vital that your hands look neat.
3. Now, I've noticed that some couples have this misconception that they have to wear the same color in order for the photos to look good. But actually I think this comes off as cliché. It's better to complement one another. For example if he is wearing a white shirt, you should wear a bright color or vice versa. But if you absolutely feel like you need to wear the same color, one of you should wear a print and the other should go with a solid color. That way you all are complementing each other rather than matching.
4. Make sure the clothes fit! Don't wear a shirt or a dress that's too baggy because then it will make your body shape look weird in the photos.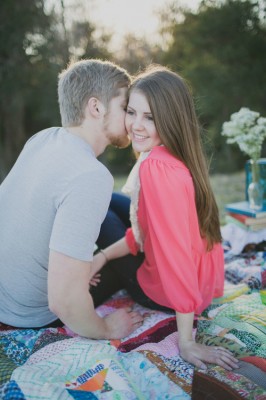 Tips for Men
Guys really have it easy on this one.
This should be a give in but DO NOT wear any graphic T-shirts! These are your engagement photos, you don't want to look like you're still in middle school.
Button ups are a great staple in any mans wardrobe. You can either wear a bold color or a simple pattern with dark blue jeans or khakis. If it's chilly outside you can even wear a sweater over your button up!
If you decide to wear your favorite sneakers or boots, make sure you clean them up a bit!
Tips for Women
I would stay away from a print that is too busy and overwhelming. Stick to bold colors or simple prints. When you look back on your photos, you don't want to be wearing something that was super trendy at the time because it'll make your photos look outdated.
And as for jewelry, you can add a funky statement piece or two but make sure to not over do it!
If you feel comfortable in heels or wedges then you should wear them. They elongate your legs and make you stand a little bit straighter.
I hope these tips will help you in picking out what to wear for your engagement photos! If you feel like I missed something then let me know in the comments 🙂
Your Blogger,
Ashley