Where can you get a copy of The One?
Recently, many of you have been asking us where you can get a copy of The One Bride Guide. The One is distributed at over a 135 locations in South Texas. We are happy to hear that many of you want copies of the magazine and are spreading the word about us! We thank you so much for reading The One and sharing it with your family and friends. Follow the link below to see our magazine distribution locations!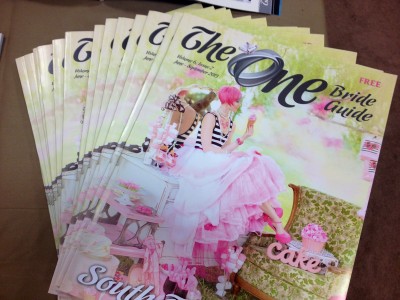 Just a heads up!
The June 2013 issue is currently on stands BUT our October 2013 issue is due to release Tuesday, October 1st!
The issue theme is GROOMS!
Please stay updated from your fastest growing wedding magazine!