The One Bride Guide Tools & Lists
The One Bride Guide magazine is a complete resource for a Bride planing her wedding on the South Texas Coast. Our magazines are FREE to the public and distributed at 135-140 locations in Corpus Christi, Texas and the metropolitan areas. With our Site Finder & Off White Pages Directory featuring over 1000 local vendors, a bride can ultimately plan her entire wedding using our tools. We also feature interesting articles by experts in the field of life and love to help educate and entertain Brides.
Our magazines includes:
-Statement & Style
-Wedding Spotlights
-Features
-Sites & Locations
-Tools & Lists
-Grooms Guide
–Variety of Advertisers
Below we are sharing our Calendar, Photography Shoot Sheet, Wedding Budget (trends & percentages courtesy of TheWeddingReport.com) , and Registry Checklist.  Our tools come in handy because we have put together comprehensive sheets that are easy to read, easily accessible, and can be downloaded through our Flip Guide Issue online!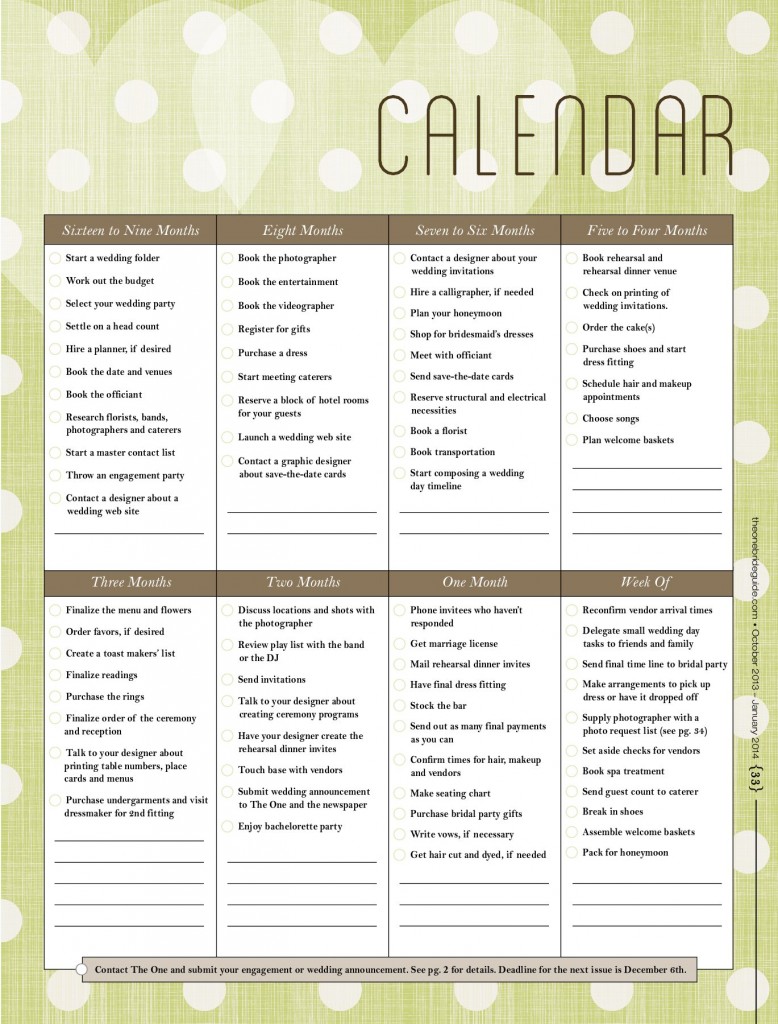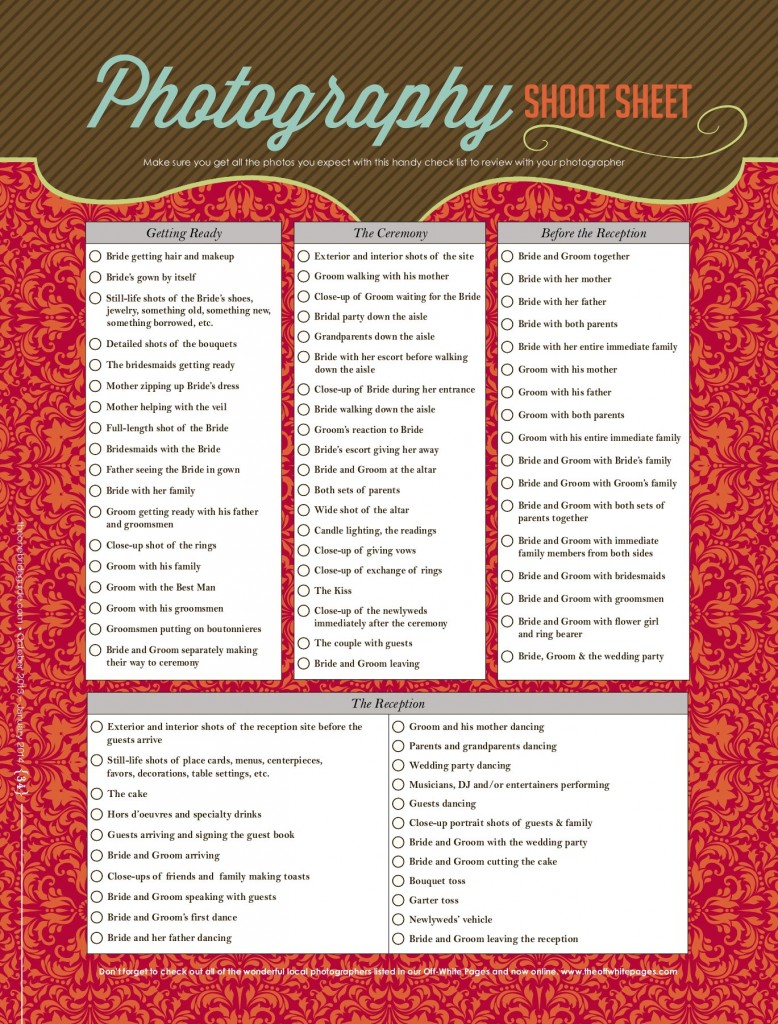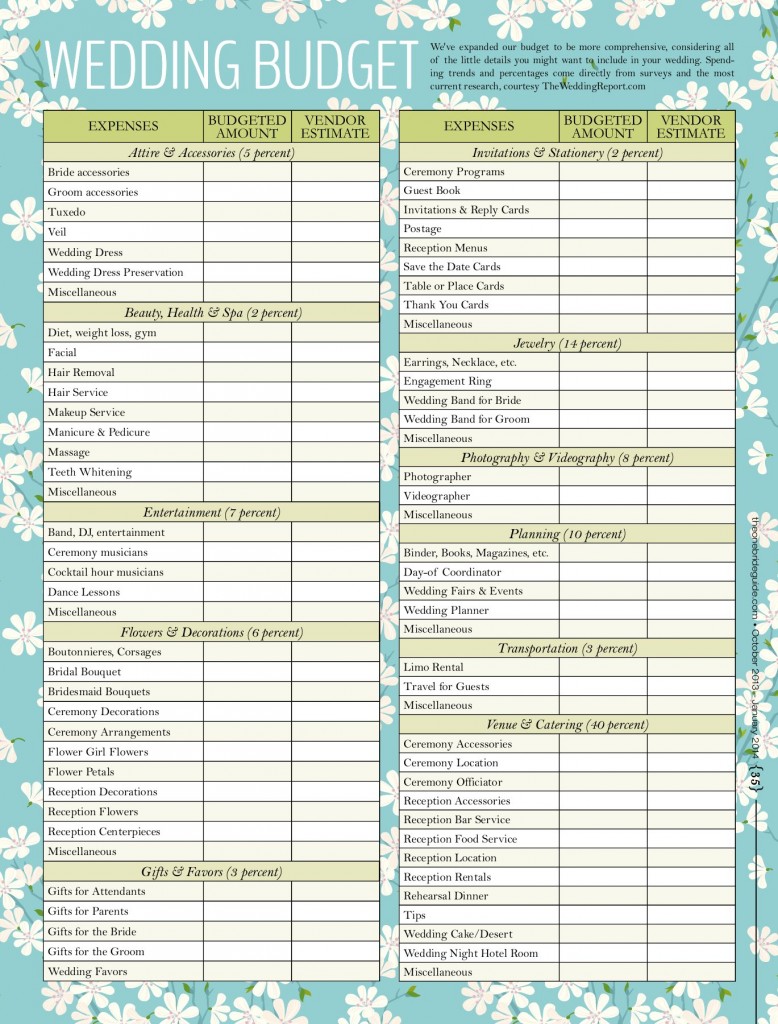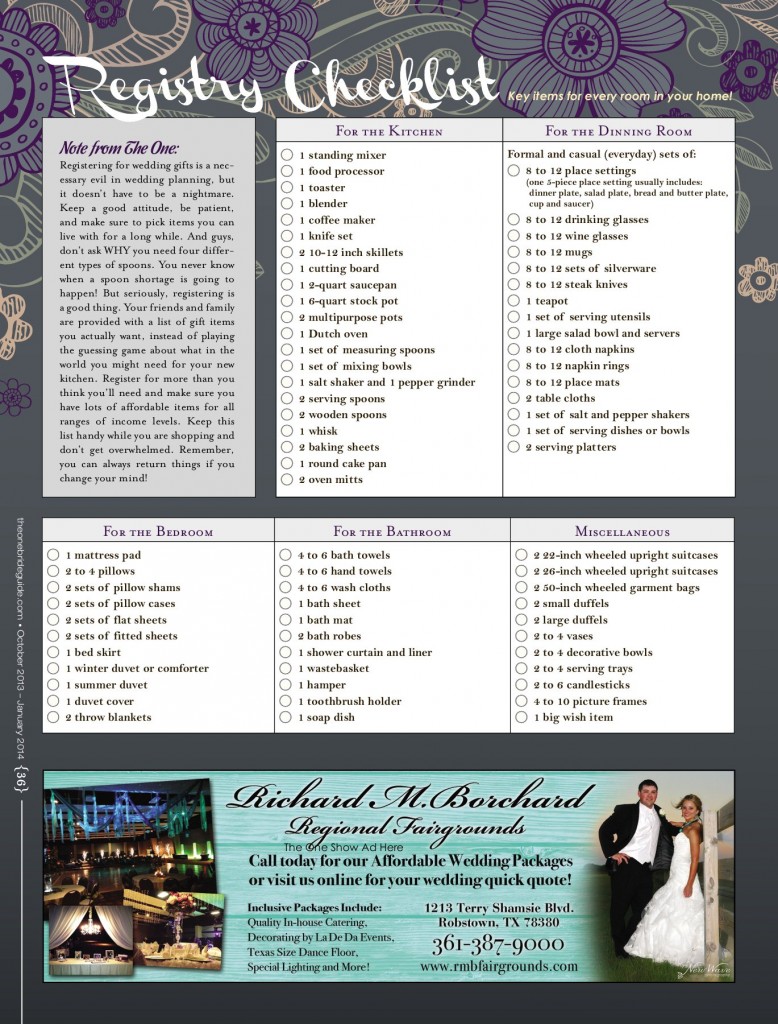 Be sure to pick up your copy of the October issue of The One Bride Guide today! Click here for distribution locations in your local area!
Your Sales, Marketing & PR/Blogger, 
Monica B. Trevino