Our Flip Guide Issue!
Today we would like to announce that our Flip Guide issue is ready to view at Magazine Central! The digital edition of The One Bride Guide is now easy to view online! Follow this link and view it on your computer!  Search for The One Bride Guide in the Search by Product Box and our current issue will appear immediately! Please share this information with your family and friends so that everyone can get a chance to read our current issue, especially if they are not in the areas of where our magazine is distributed at.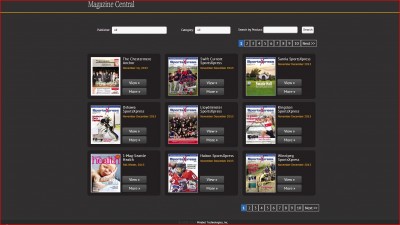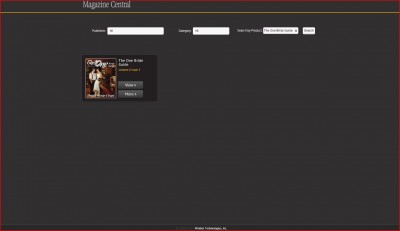 Our Flip Guide issue is also accessible on your Apple iPad (requires iOS 5.0 or later) through the Magazine Central Application. Search either in the category Lifestyle or Magazine Central when you go to your App Store on your iPad and you should be able to download the free application! This makes it much easier to view and its also very accessible when you are trying to find a particular page in The One Bride Guide. We hope you enjoy the magazine application and also viewing our magazine online! Please share any feedback with us! Enjoy!
The October issue of The One is currently on stands! Please pick up your copy of The One today! Click here for the distribution locations in your local area! 
Your Sales, Marketing & PR/Blogger
-Monica B. Trevino
Are you interested in being a part of The One? Sign up for our newsletter on our website www.theonebrideguide.com and learn more about becoming a contributor, advertiser, featured in a wedding spotlight, announce your engagement or wedding, submission of photos, become a distribution location and getting listed in our Off White Pages Directory!