Orchid Tea Garden Promotions For You!
Valentines is just one day away! Are you still looking for that perfect gift for your special someone? You should stop by at the Orchid Tea Garden, here in Corpus Christi for some great finds including exotic orchids, fine teas, and so much more!
There's nothing quite so relaxing, sensual and physically beneficial than an hour (or longer) massage. Give your love the very thoughtful and loving gift of massage this Valentine's Day. Whether it's a Relaxation massage to sooth away your cares or an Intensive, deeper tissue massage to work out those tight and twisted knots we can meet your needs. Gift Certificates are available in any amount.
Our Valentine's Day Special is – A Massage & an Orchid
Purchase an hour long Customized Massage – $75.00 and receive a free orchid valued at $22.00.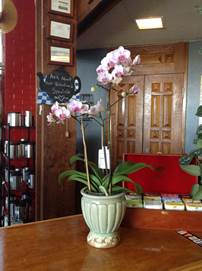 We can also sign you up for our 6-month Spa Membership – get six hour-long massages for the price of five and enjoy discounts on additional massages and on products in our shop.
Valentine's Orchids
Are you really going to buy your love the same 'ol red roses and a box of chocolate AGAIN this year? Show some imagination! Some inspiration!
Roses last only about 10 days (if you're lucky) then they look like this:
                Is this the image you want to portray for your love?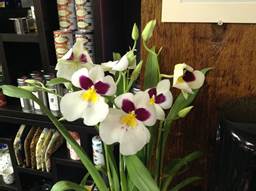 On the other hand, Miltonia orchid flowers will last about 2 months.
Go ALL OUT and make a splash with our Cymbidium!
Four foot tall and dozens of blossoms that last 2 to 3 months, not days or weeks.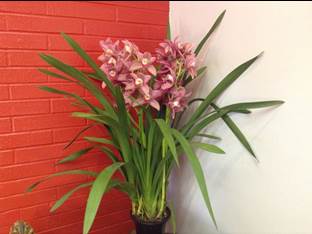 Or, if a little smaller is what you had in mind, try a Noble Dendrobium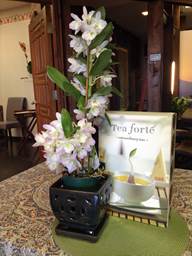 Whether your love loves flowers, massage or fine teas, come see us before Valentine's Day passes you by. And, if you are between loves in your life, come treat yourself – you desire the attention.
This message was brought to you by Mark Weber, the owner of the Orchid Tea Garden! All photos credit to the Orchid Tea Garden.
Please take advantage of these great deals and your loved one will absolutely adore these beautiful orchids and other great gifts! Don't forget to see the Orchid Tea Garden's ad in the new issue of The One! 
Your Sales, Marketing & PR/Blogger,
Monica B. Trevino