Top 5 Hotspots For The Best Bachelor Party Ever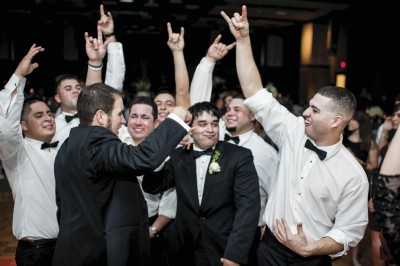 Every girl dreams of her wedding day. They carefully plan and arrange for months to get every detail right. Every guy can't wait for one last hurrah with his best buds at his bachelor party.
The bachelor party doesn't always get the same attention to detail as a wedding, but there's no reason not to have a few ideas ready to make your last night as a free man a memorable occasion! Here are my Top 5 hotspots to guarantee a wild night!
1. RUDY'S BBQ
6101 South Padre Island Drive
Start the evening off right with a big picnic table right for all the fellas. Located off of SPID and Airline, head in for some mouth-watering brisket and all the trimmings.
2. Funtrackers
9605 South Padre Island Drive
Head over to the Bluff for go-cart racing with the boys. This place is tons of fun when you're bringing the whole crew. Competition on the track gets fierce, but guaranteed laughs to be had all around.
3. STEREO MUSICBAR
6646 S. Staples Ste. #118
Head south past Saratoga and you can find the hippest club on the Southside. Dope beats and great drinks go good together in this ultra modern lounge with big seating areas for your party.
4. THE RAILROAD SEAFOOD STATION
1214 N. Chaparral Street
Downtown Corpus has a craft brewery that can no longer be held as a secret. Try out Railroad's craft brews: Sandy, a blonde ale, or go dark with a Cocoa Stout, an American stout made with real Hershey's cocoa powder.
5. HOUSE OF ROCK
511 Starr Street
Downtown's famous destination for rock and roll and good beer prices make this place a guaranteed spot for the party. Head over to the front bar for an Evil Owl Amber by Branchline Brewing Company, or head to the Venue in the back and catch a show!
The bachelor party should be all about spending time with the guys who mean the most to you. Enjoying  the company of your best friends is priceless, and these places all take large groups in stride, so the party should be poppin'. Have fun, and always remember to drink responsibly!
-Johnny Garcia/ DJ Johnny Hotcakes