10th Anniversary Issue!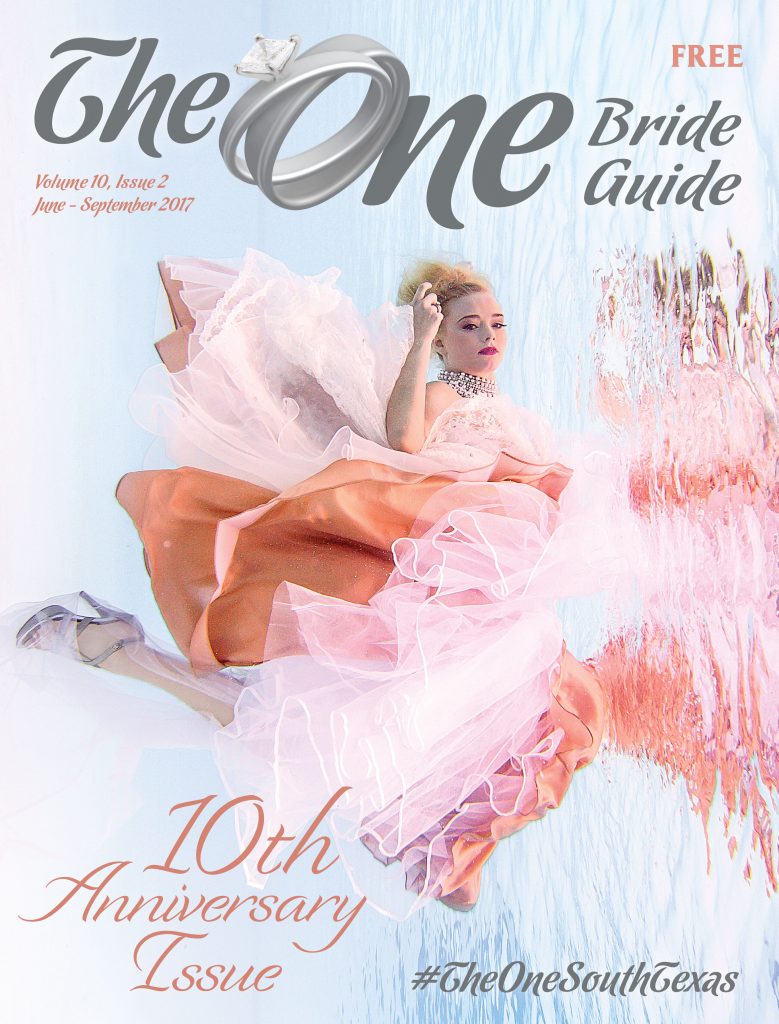 Happy 10 years to us!
We are so excited for our 10 year anniversary issue. It's filled to the brim with great content for wedding planning. Pick up yours at these locations!
A beautiful magazine cannot be made without the perfect team.
Cover photo by: Kevin Schuster
Hair by: So Addictive Hair Studio
Makeup: Velocity Studio and Spa
Dress: Bliss Formals
Floral: Always in Bloom
Model: Serena Paris
Thank you all for your continued support!
-The One Bride Guided Team
Save