Welcome, Mabel Gonzalez!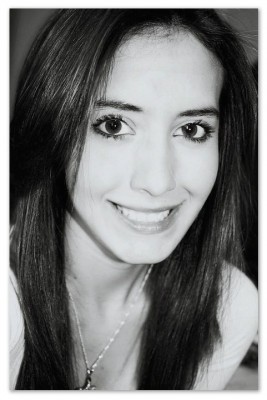 Hey guys (or shall I say gals)!
My name is Mabel Gonzalez and I wanted to personally introduce myself to you and the blog. I am excited to announce that I will now be a part of The One Bride Guide team as an advertising executive and active blogger. I am a complete fan of the wedding fandom and I cannot wait to throw some of my creativity into the mix!
I'll give you a quick and brief profile on who I am. I was born and raised in the good ol' Rio Grande Valley as an exceptionally average teenager. I pursued and achieved my dream of graduating from the University of Texas at Austin with a Bachelor's of Science in Advertising back in August 2012. I moved to Corpus Christi immediately thereafter to be closer to home and enjoy that beach weather year round. Now I am embarking on this wonderful journey to help brides and grooms achieve the wedding of their dreams. I feel truly blessed!
So there you have it! Anyway, please feel free to contact me personally with any inquiries, comments, questions, life advice, critiques, quotes, or to simply chat. I am here to help and serve you to the best of my abilities.
Peace and Love!
Always,
Mabel Gonzalez
Advertising Executive/Blogger
The One Bride Guide
mabel@theonebrideguide.com