Bride takes gorgeous wedding photos to honor her late fiancé.
Indiana bride to be, Jessica Padgett took these touching photos on September 29, 2018, the day she planned to marry her Fiance Kendall Murphy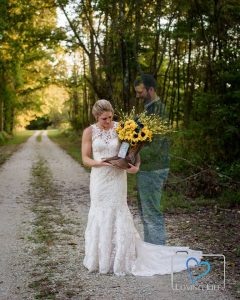 ,
 The Montgomery volunteer firefighter was killed while helping a crash victim on November 10, 2017, while helping to respond to a crash on the side of a highway in Indiana.
Photographer Mandi Knepp of Loving Life Photography was hired by Jessica Padgett's mom to capture these beautiful photos.
Jessica wore her stunning laced gown to honor her husband on what was going to be their wedding day.
Family and friends gathered together that day to also honor the Firefighter and be supportive of Jessica.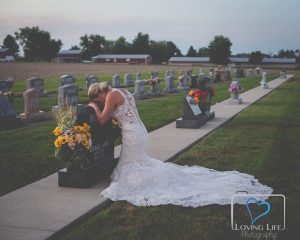 You can find more of these photo at Loving Life Photography.